2019, collective audio soundscape, 3:38mins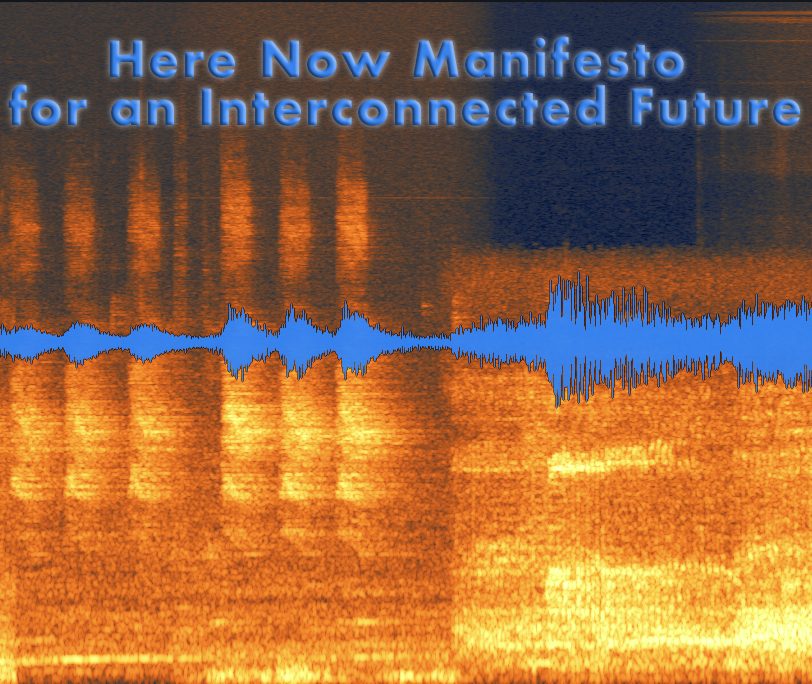 Modern science has proven that a human body is made up of more foreign bacteria than actual human DNA. One human body is a collective system of many organisms. If we imagine all of those various organisms working together to 'be' us, we can also go a step further to imagine how all humans and other animals are interconnected in working together to 'be' our world. As part of the Peripheral Intuitions festival, I led a guided meditation on sounds that give us the feeling of interconnectedness. This served as inspiration for the participants to create a collective audio soundscape on the potential of sound to allow us to recognize how we're all connected on this planet.
Created at the Berlin Peripheral Intuitions Festival on Oct. 12, 2019 collectively by Asya Stolbina, Juli Saragosa, Juan-Carlos Dozal, Nikias, and Thibaut Bournazac.