"The details of her journey were both illuminating and surprising, full of nuance, horror and joy and far from the black and white fair that one has become accustomed to given the subject matter." – Dove Sussman
"Saragosa draws circles in history, recognizes the past in the present." – Marit Östberg
Watch on VOD! ——>
Learning to Milk a Cow, 64 minutes, 2016, Juli Saragosa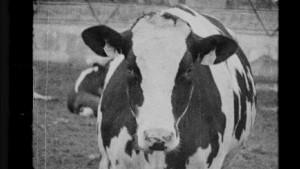 When the filmmaker's grandmother was 19, she was taken from Soviet Ukraine to Germany to work on a Bavarian farm under National Socialism. She had the luck and perseverance to survive hardships of the forced famine in her homeland and forced labour in the new one. The stories of her everyday life – learning how to milk a cow, falling in love – are interspersed with three generations of reflections on politics, longing, feelings of displacement and loss.
Hand-processed black & white film, colour film, photographs and official documents create a montage of different perspectives. The hand-touch aesthetic combines with the acousmatic effect of disembodied voices, in this deeply intimate portrait obscured by memory loss, mis-translation, fear and trauma.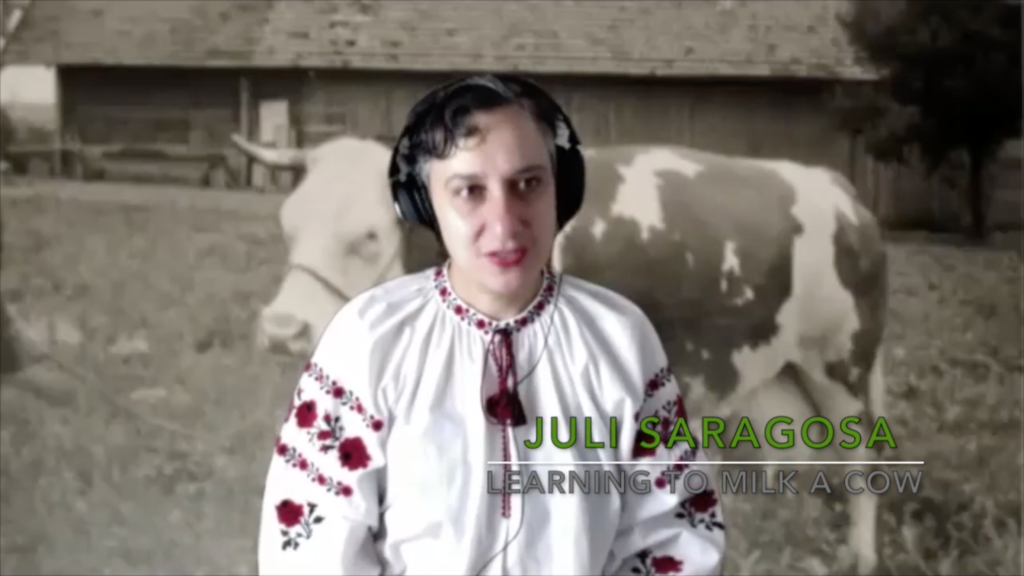 Growing up in an immigrant family, encouraged to try everything and the economic necessity to use what's at hand (like a home photography darkroom) Juli became an artistic experimenter. Her short films have shown at festivals worldwide. In 2005 Amoré won Best Canadian Film at Toronto's 1minute Film Festival and in 2011 the Jury Prize for Experimental Film at the Toronto Urban Film Festival. She enjoys working collectively and with dedication to community through collective projects like the entzaubert queer DIY film festival.
Interview by Anli Serfontein on Medium.com